About us
Since 2002 we have been offering quality and affordable accommodation in modern apartments.
Situated in the village of Machov, in the northeast of The Czech Republic, just two hours from Prague, these newly constructed apartments are ideal for tourists and families.
A beautiful and peaceful mountain resort, close to the border of Poland, the village of Machov offers a variety of activites from hiking, skiing, mountain biking, rock climbing, to just simply relaxing and enjoying the beautiful surroundings.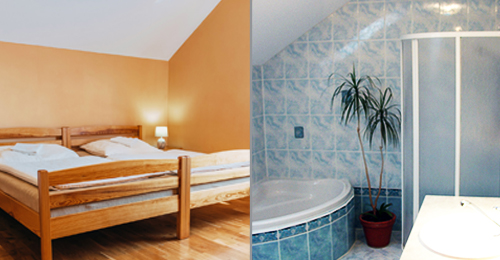 Apartment A – Family
5 beds (+ rollaway available)
Spacious apartment with a balcony, own entrance and backyard with a patio. Two bedrooms, kitchen, bathroom and living room.
Details